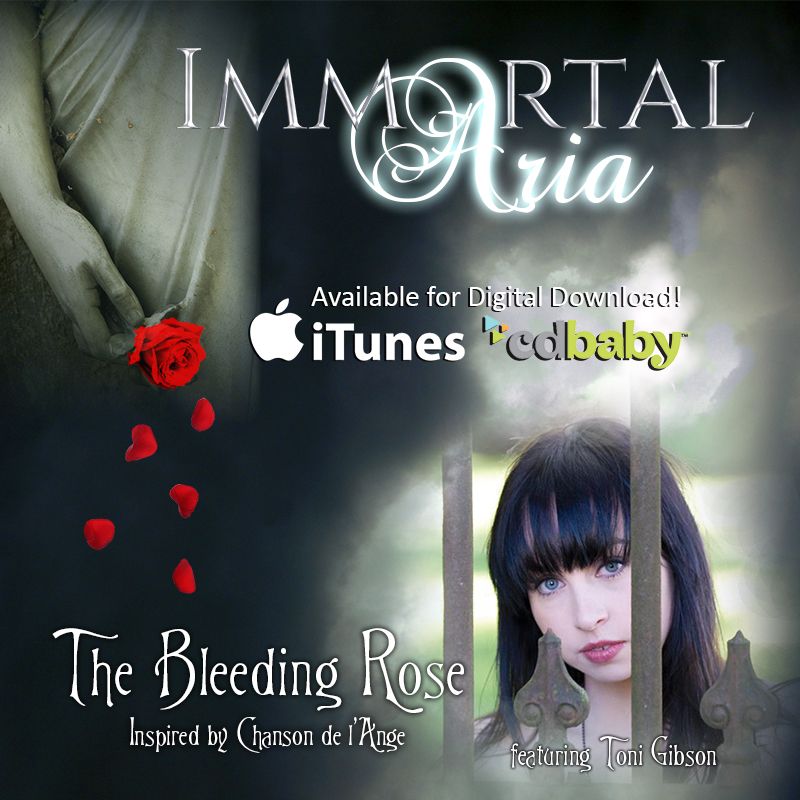 Greetings fans and friends! You have read the lyrics throughout my book, and you've been hearing about the production of our CD.
Immortal Aria is pleased to announce that the first single from the Chanson de l'Ange CD: "The Bleeding Rose" featuring Toni Gibson is now available for download!
Two years ago I created the music and sound to a game, that is now quite popular in the adventure game market. A finally after 8 months of development Gemini Rue is available on iOS devices! The iOS version has been extensively optimized and overhauled for touch screen play with larger in-game icons and text, comfortable "point and tap" controls, a hotspot finder to minimize pixel hunting, and a redesigned combat system.

And it's $3.99 for the first two weeks!
From Dave Gilbert of Wadjet Eye Games:
"This is our VERY first foray into the world of mobile, and the App Store in general. So we would really appreciate it if you could take a moment and rate the game for us. Things like ratings, reviews, and a clicking that "like" button can go a long way to make sure that this game is a success. And if it IS a success, it will help us get the rest of our games onto the App Store that much faster!"
Have any comments? You can comment on the forum!
The Gemini Rue Soundtrack is now available on iTunes for only $1.99!
Listen to the soundtrack from one of the most anticipated point-and-click adventure games of the year! Contains 27 tracks of orchestral and atmospheric neo-noir music, including bonus tracks not heard in the game!
Review Excerpts:

"The grim mood is accentuated by an excellent soundtrack created by Nathan Allen Pinard. The music consists of beautiful but sad orchestral and piano tracks, which fit the game very well." - Adventure Gamers

"The music is atmospheric and mostly piano based, and when combined with the ambient sounds such as rainfall, they blend nicely together and draw you deeper into the game's dark world." - Adventure Classic Gaming

"All the time the player is accompanied by the excellent music of Nathan Allen Pinard. Very appropriately resembles the aetheral electronic sounds of Vangelis's Blade Runner soundtrack. As such it works perfectly at conjuring the kind of melancholic-futuristic
atmosphere that classic movie did so well." - DIY Gaming